RUN WITH COMPRESSION
Running is a trend that encompasses much more than the classic "forest run" or standard "jogging routine" – it is a sport that enjoys popularity among people of all ages and backgrounds. You'll see runners everywhere running on all kinds of surfaces. Trail running and city jogging are hot trends right now – so are workouts at all hours.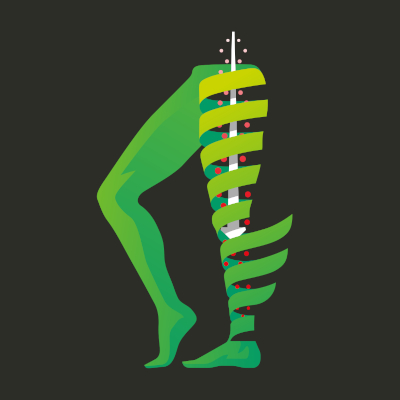 MEDI COMPRESSION FOR LIGHTER LEGS
The precisely defined medi compression profile stimulates blood circulation while you run. This ensures an optimal supply of important nutrients to your muscles – for fresh legs.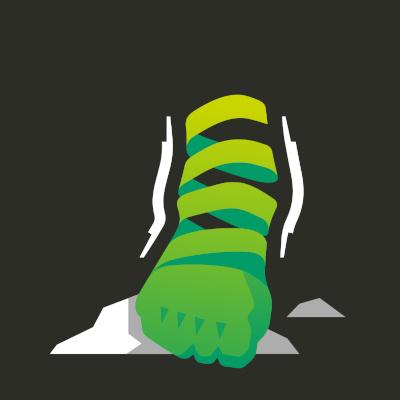 MEDI COMPRESSION FOR MUSCLE STABILISATION
The muscles in your legs are protected against energy-consuming vibrations thanks to medi compression. For more energy when you train.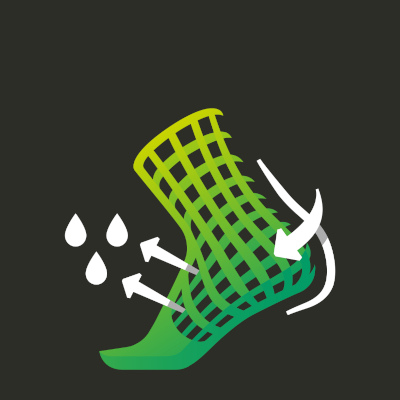 MEDI COMPRESSION FOR JOINT STABILISATION
The precisely defined medi compression profile stimulates your muscles and joints with a deep sensory effect so that you are ready to run on any surface – for rocksteady footwork.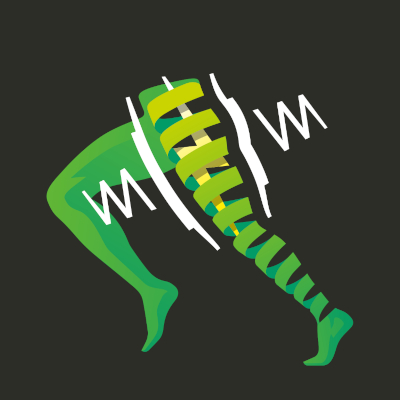 MEDI COMPRESSION FORBLISTER PROTECTION
Medi compression ensures a wrinkle-free fit and the moisture-wicking fabric wraps around your foot like a second skin to prevent the socks from slipping and provide protection against blisters.

YOU DON'T RUN TO LOOK GOOD. BUT IT DOESN'T HURT EITHER.
Maximize your running experience with the BLOOM Collection. The running shorts, tights, shirts and socks were developed especially for women like you. You're proud of your body's performance on every run.
Enjoy the intensity of your movements with BLOOM. TIGHTFIT Technology makes every run a unique experience: Benefit from ultimate comfort and a boost of energy with every step you take thanks to the proven pressure of Activating Sportswear. Anatomical design for maximum freedom of movement and a perfect fit, breathable fibers and a seamless design for pleasant wearing comfort, sustainable production with recycled materials and an unmistakable design. Your highly functional BLOOM outfit lets you focus entirely on peak athletic performance..

Motivation starts with the right equipment
Your run, your gear. THE RUN COLLECTION is made for you and your needs. THE RUN COLLECTION is the most versatile running wear CEP has ever manufactured. Regardless of distance, frequency or performance level, the top-to-toe collection never lets you down. The products feature materials and functionality that support you in every area of athletics, from casual after-work jogs to your spot on the marathon podium.
CEP'S LIGHTEST COLLECTION
Developed for warm conditions and ideal for ambitious runners. Strategic details and lightweight materials make the ULTRALIGHT Collection perfect for your very best summer runs.

LIGHT UP YOUR RUN
The days are growing shorter and the temperatures cooler, but you're still committed to completing your training. And what you demand of yourself, you also demand of your clothing: zero compromises – with maximum visibility during your after-work runs at dusk and in the dark.
The REFLECTIVE COLLECTION was developed specifically for this purpose: High-performance GLOW YARN in the REFLECTIVE SOCKS reflects most of the surrounding light and the reflective lightning pattern on the clothing not only looks good, it also ensures you remain highly visible at dusk or dawn.
Stay visible in the dark – with the REFLECTIVE COLLECTION by CEP.

WINTER IS NO EXCUSE
Don't let the weather dictate your next run. Frost, slush, freezing air and grey skies are no reason to cancel your run in autumn and winter. Especially in cold temperatures, you spend a lot of time in warm and stuffy rooms - your running session gives you the energy boost you need. And it's especially important for boosting a strong immune system.
The Cold Weather and Winter Run collection has been specially designed for runners who are looking for well thought-out kit for running in wind and chilly weather.
CEP – YOUR PARTNER IN RUNNING WEAR
Running takes a lot of self-discipline and endurance, but you get to decide when and where you run. You need to have high-quality equipment because it is an important component in long-term and healthy running. CEP products for runners offer ultimate comfort thanks to flat, no-chafe seams. medi compression with its specially designed compression profile stimulates blood circulation and makes your skin feel firmer. The high-tech fabric also stabilizes your joints and muscles.