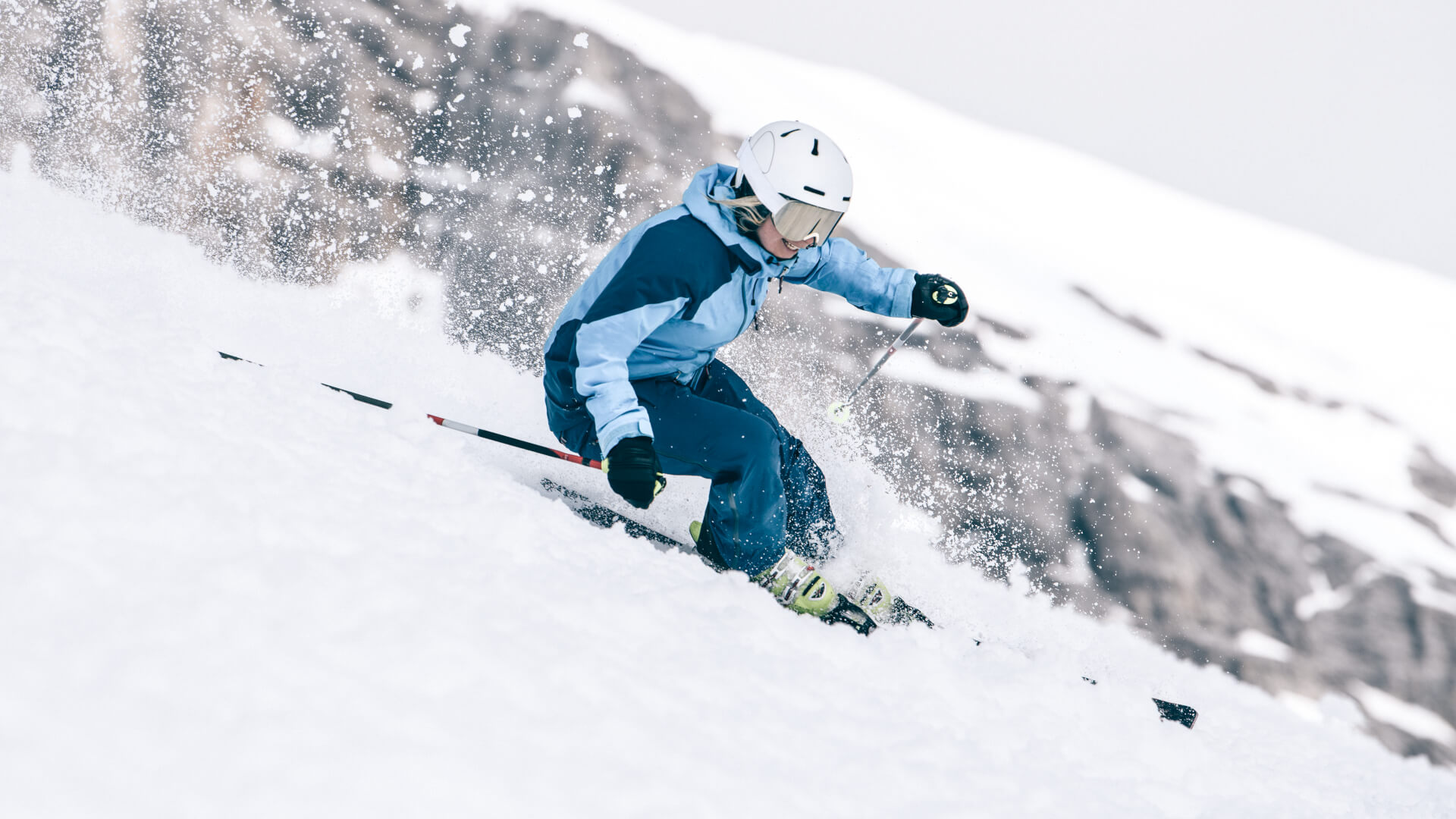 Start your ski season with the perfect equipment
Wintersports have more to offer than ever before: If you're into downhill runs, you can go back and forth between fast slopes and freeride areas. Ski touring in the backcountry is the perfect mix of challenging climbs and unforgettable descents through untouched snowy landscapes. And cross-country skiing tests your athleticism and endurance when you hit the trails.
No matter which one's your favorite, CEP has the right gear for your wintersport. The compression effect in your CEP Ski Socks not only keeps your feet nice and warm, it also ensures a wrinkle-free fit to prevent pressure points and blisters. Enjoy your ski day to the fullest without worrying about injuries, cold feet or blisters.
DISCOVER YOUR SOCKS FOR THE SLOPES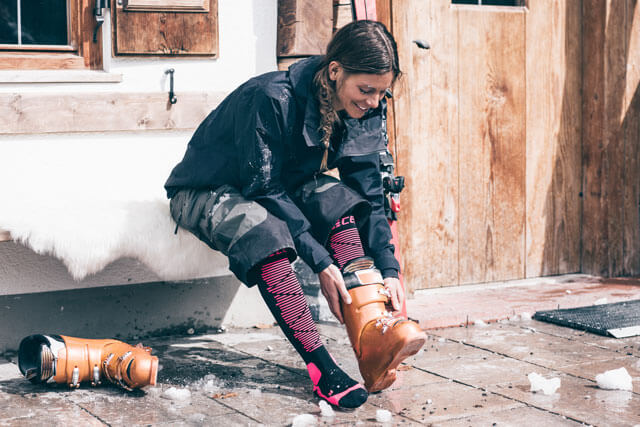 COMPRESSION
THAT FITS PERFECTLY
The socks wrap around your feet like a second skin for a perfect fit so they don´t slip or wrinkle when you ski.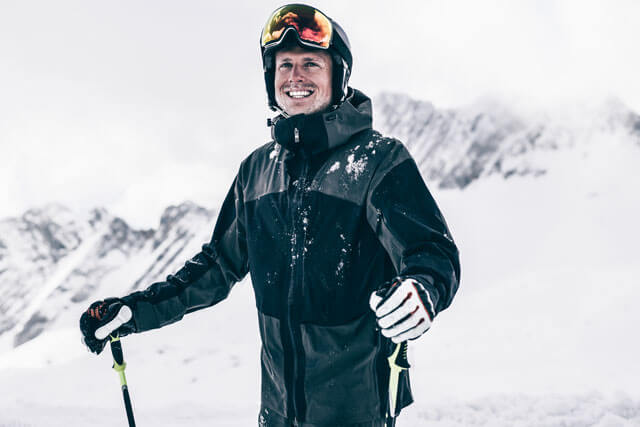 COMPRESSION
THAT WARMS YOUR FEET
The precisely defined compression profile promotes circulation in the body for extra-warm legs while you ski.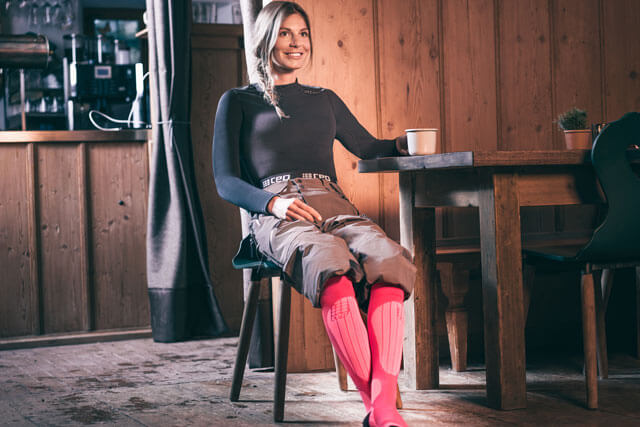 COMPRESSION
THAT GIVES YOU ENERGY
The precisely defined compression profile stimulates blood circulation while you ski. This ensures an optimal supply of important nutrients to your muscles – for fresh legs on the slopes.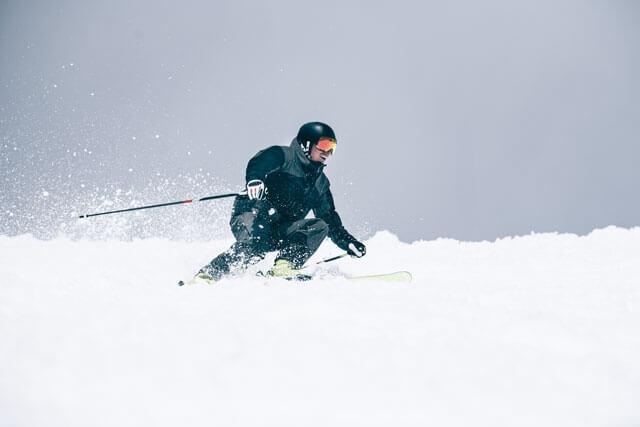 COMPRESSION
THAT ACTIVATES YOUR MUSCLES
The ultra-light, activating compression knitting fits like a glove to ensure perfect control and excellent support in ski boots – for increased foot sensibility.
Where is the difference between the CEP Ski Socks?
SKI MERINO SOCKS
CEP Technology: WARM CLIMA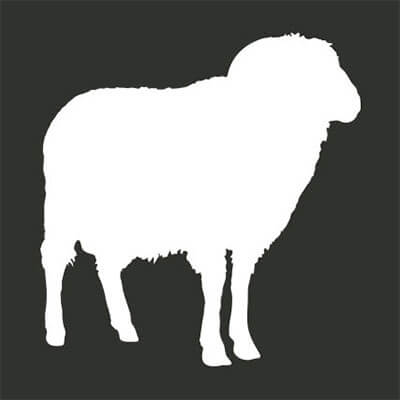 Merino Socks by CEP combine the comfortable wearing characteristics of merino wool with the effectiveness of high-quality polyamide fibers. Optimum body temperature, unique moisture management and enhanced durability are the key characteristics of this blend of fibers.
SKI THERMO SOCKS
CEP Technology: THERMAL CLIMA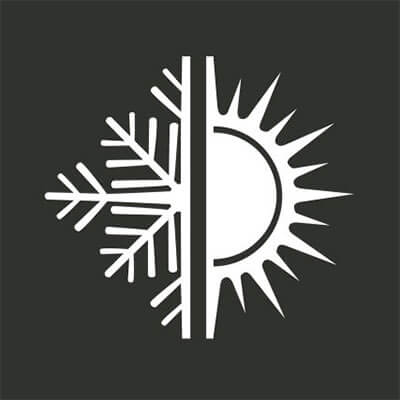 CEP Thermo Socks have one goal: To keep your legs warm when it´s cold outside. The entire inside of the product is equipped with a plush surface that functions as an insulation layer. The products feature high-tech yarns with excellent moisture wicking properties.
SKI ULTRALIGHT SOCKS
CEP Technology: COOL CLIMA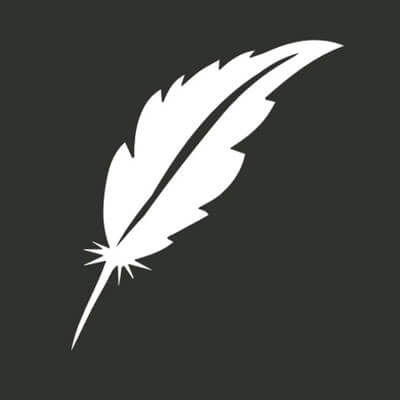 Ultralight Socks by CEP feature a thin fabric with excellent wicking properties so your feet stay cool and dry. The thinly padded foot section of the socks ensures ultimate comfort and direct fitting in close boots.
COMPLETE YOUR SKIING OUTFIT
CEP WINTERSPORTS CLOTHING – MORE FUN AND PERFORMANCE ON AND OFF THE SKI RUN
Premium-quality functional wintersports clothing that looks awesome, too? No problem with our CEP wintersports clothing. We give you plenty of room for extreme maneuvers on the slopes. The clothing features medi compression technology to stabilize your muscles, is breathable and offers the perfect stay-put fit. CEP products are your secret weapon "underneath" to stay fit longer and recover faster. Wear our CEP Ski Socks for perfect support in snowboard/ski boots and warm feet. Get an extra boost of energy with CEP compression sportswear. It stabilizes your muscles and keeps them activated.